Our Sustainability Journey...
When we were first ever discussing the idea of the Home County Candle Co. and the inspirations behind each of our scents, it struck us how often we were talking about "how beautiful it is here" or "how many amazing bluebells there are there". Whilst in our personal lives we're careful to recycle what we can, it became immediately clear that if we were to start a business, and especially a manufacturing business, it would be immensely important for our operations to have as little impact on the beautiful places that had inspired us as possible. Of course we know that there is always more that can be done, and that sustainability is a journey, but we just wanted to share the ways that we try to reduce our environmental footprint as much as we can…
packaging, packaging, packaging!
Whilst we always knew our packaging should look simple (our mantra is definitely that less is more when it comes to stylish home interiors) and effective, we also wanted to avoid the use of plastic altogether.
We also wanted to source our packaging from a local business and so when we came across The Bag 'N Box Man, based in Banbury, Oxfordshire we were delighted!
Here are some key facts about our packaging:
The boxes we use for our candles are made from virgin pulp, which comes from FSC sustainable forests, and are 100% recyclable.

Any waste card or paper generated from their box making division gets passed on to local schools, who use these items in their art & craft lessons. Why not do the same and reuse our boxes for your own craft boxes, rather than putting them in the recycling bin straight away?

All of our gift boxes, gift tags and brown carrier bags are made using natural kraft derived from softwood timber pulp from Scandinavian and Northern European managed forest plantations, where far more trees are planted than harvested.

The twine used for each of our candle and gift boxes is natural jute twine, which is biodegradable.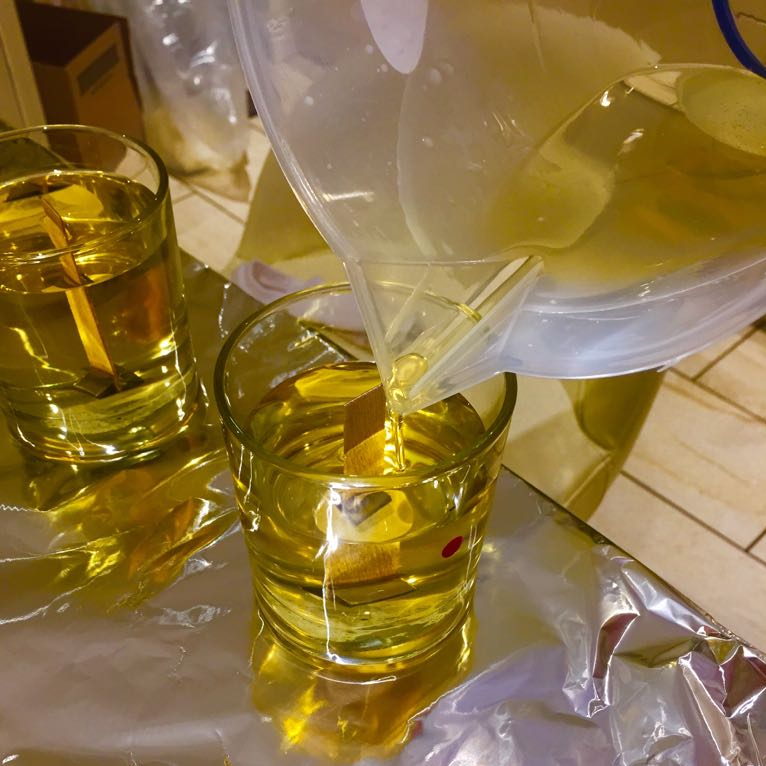 All of our eco friendly candles are produced using natural soy wax developed and manufactured in the UK. Whilst our choice of wax (which took us lots of research and testing to get right!) probably deserves a blog post all of its own, here are the key reasons for our decision:
· Soy wax is produced using pure soy bean oil, which is a natural, 100% vegetable sustainable source. Our wax is not only therefore biodegradable but also vegan friendly.
· Soy wax contains nothing artificial, which makes it a better alternative to paraffin wax (used by the likes of Yankee Candle), which is made from petroleum oil and produces harmful by-products when burned, not to mention a black soot which has the potential to stain candle glasses, curtains and walls!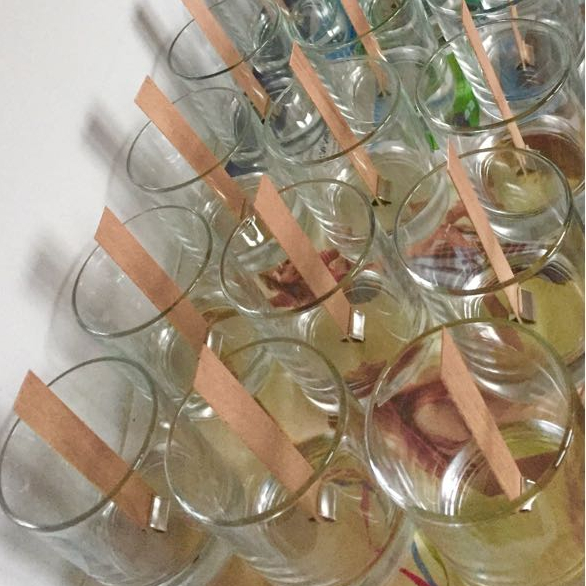 Anybody who watched Stacey Dooley's 'Fashion's Dirty Secrets' this month will understand the damage that cotton production is having on the environment.
· Cotton farming is a hugely pesticide-intensive process, as well as requiring immense amounts of water (it can take 15,000 litres of water to grow the cotton to make a single pair of jeans!).
· Wooden wicks on the other hand not only look great and give a slower, cleaner burn, but are also far more sustainable and better for the environment.
"In an effort to create eco-friendly candles, some manufacturers are using sustainable wooden wicks, which not just look good but also burn slower than traditional cotton wicks, meaning more flame time, and have a distinct gentle crackle whilst burning which adds to the atmosphere that the candles evoke." Life and Soul Magazine
how to reuse your home county candle co. glass
Want to know how to recycle candles? Whilst our glass containers are recyclable, we think they're also too pretty to be thrown straight in the recycling bin, so why not think of some creative ways to reuse them once the beautifully scented wax is all gone (sob!)?
1. When you're all finished with your candle we'd recommend popping the glass in the oven at around 180 degrees for 10 minutes or so – just long enough to melt the leftover wax at the bottom of the glass.
2. Pour the melted wax into the bin (there won't be much – don't worry, we hate waste too!) and boil the kettle.
3. Ensuring you've got a metal spoon in the glass to stop it cracking, pour some boiling water into the glass to clean away any remaining wax (avoid too much water or you'll spoil the pretty label!)
4. Now you've got a pretty glass container to use for your bits and bobs! I use mine for my makeup brushes – but please do feel free to send us your pictures of creative ways you're reusing your Home County Candle Co. glasses!