Summer Shows in the Home Counties!
Almost a year ago now we exhibited at our first ever event, the Herts County Show 2018 (you can read all about our experience here), and it quickly became clear that shows would become our happy place. At first we thought we might mind spending our Friday evenings setting up, and entire weekends 'working', but we honestly love nothing more than showing off our products and meeting so many fantastic people - be it other crafters or potential customers, the instant feedback is so important! It'll come as no surprise then that we've already got 70 days of shows booked in this year, compared to 38 last year. Here's where you can catch us this summer…
living crafts - hatfield house, hertfordshire
Thursday 9th - Sunday 12th May 2019
Having exhibited at the Living Crafts at Christmas event at Blenheim Palace in November, we couldn't wait to get booked onto their event at Hatfield House (and not just because it's closer to home)!
"Perfect for craft lovers, Living Crafts is a one-stop creative and shopping experience showcasing the talents and skills of hundreds of acclaimed designer-makers. Celebrating contemporary, British craft of an exceptional standard, visitors to Living Crafts can buy unique designs or commission beautifully crafted work direct from the specially selected makers. Enjoy spectacular craft demonstrations, masterclasses and workshops and have an inspiring day out in the magnificent setting of Hatfield House."
With tickets starting from £9 and under 5's going free, grab your tickets here!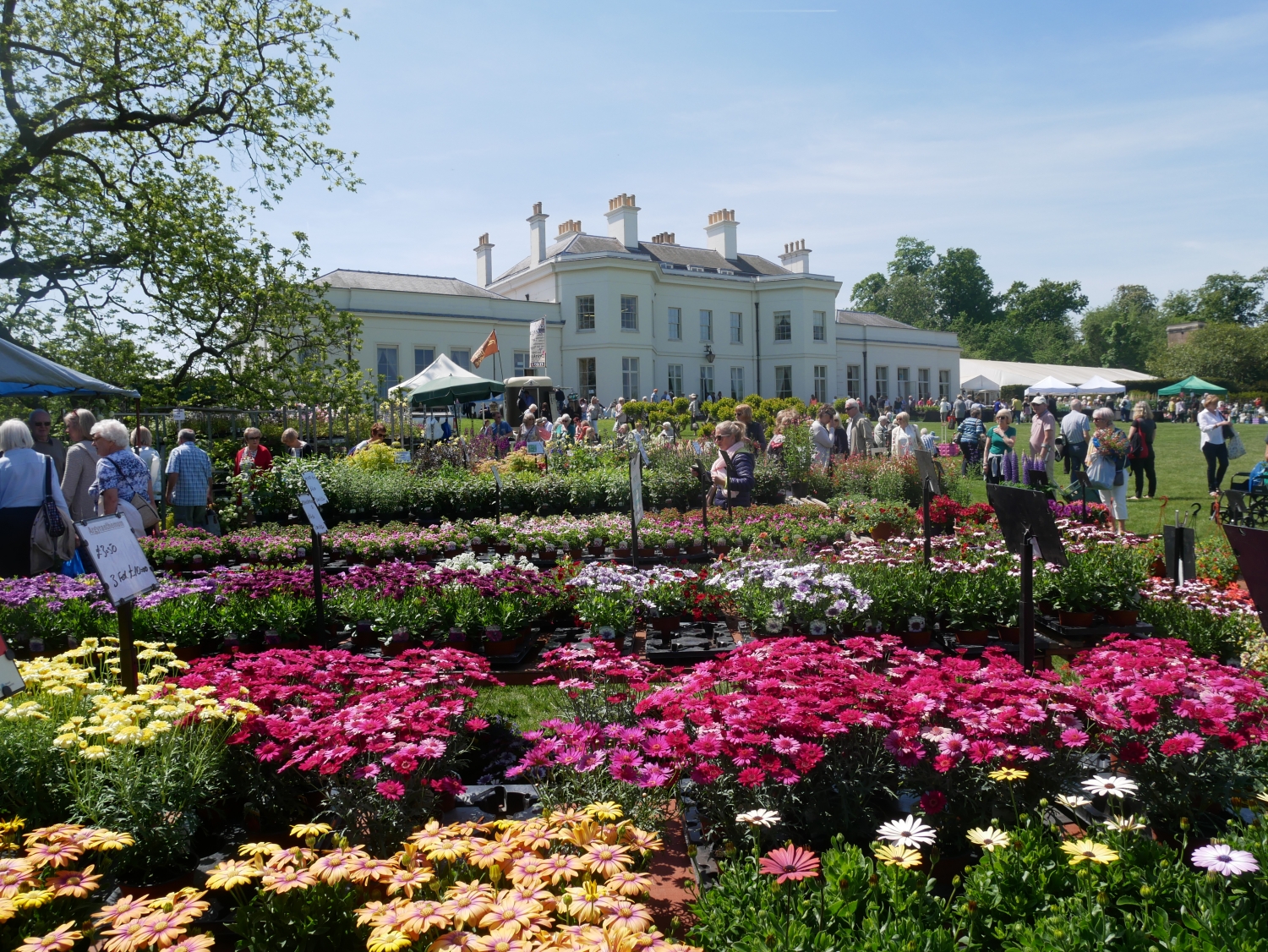 national flower show - Hylands house, essex
Friday 17th - Sunday 19th May 2019
We'll be making our debut at the National Flower Show this year and we can't wait for all the home and garden inspo (must remember to take my hayfever tablets though)!
"Hylands House & Estate will burst into a gardening extravaganza as the National Flower Show returns for its fifth year. The wonderful three day event will be officially opened by TV Gardener Carol Klein on Friday 17th May 2019 and will celebrate the very best of gardening, home and lifestyle."
Adult tickets start at just £12 - get yours here now.
herts county show - the showground, hertfordshire
Saturday 25th & Sunday 26th May 2019
After the success of our very first Herts County Show last year we simply had to re-book for 2019, even though we won't actually be in the country! Oli and I will be in Italy for a close friend's wedding, but don't fear - my Mum and Sister will be holding down the fort for us - please do swing by and say hi to them!
A celebration of all things Herts - "We have two 'Made in Hertfordshire' Marquees and the new for 2019 'Etsy Hertfordshire' marquee showcasing Hertfordshire's finest homemade produce and crafts."
Grab your tickets here!
the big little fashion show - hedsor house, buckinghamshire
Wednesday 12th June 2019
Something a bit different for us, and an event we're delighted to have become involved in thanks to some amazing Instagram accounts, The Big Little Fashion Show promises to be a wonder to behold, not least because of its stunning backdrop that is Hedsor House.
"A one day festival in the beautiful English countryside, showcasing the best in UK independent fashion & beauty. The show will be an extravaganza of shopping, styling workshops, catwalk shows and a panel talk. Bringing together the best in brands, UK stylists and bloggers, in the luxurious surroundings of stately home splendour. A brilliant, stylish day out for any fashion lover."
Sure to sell out before the day, make sure you get your tickets now!
blenheim palace flower show - oxfordshire
Friday 21st - Sunday 23rd June 2019
For the 1st of our 3 visits to Blenheim Palace this year we'll be returning to the Blenheim Palace Flower Show. We loved the shopping pavilion last year, and are praying for it to be as beautifully hot and sunny as it was in 2018!
"It is packed with inspiration, flowers and plants and everything you need for your home and garden. The show is a celebration of lifestyle and the great outdoors."
Grab your tickets here.
kent county show - kent showground
Friday 5th - Sunday 7th July 2019
Having never exhibited in Kent before we thought what better place to start than the Kent County Show? We can't wait to bring our Cherry Blossom products to the 'Garden of England'.
"For those who have never attended the Show before, the Kent County Show is a showcase event for farming, countryside and rural life. The three day event brings together the very best of Kent with animals and food, fun and excitement and above all a sense of what 'The Garden of England' has to offer."
Get your tickets here.
bbc countryfile live - blenheim palace, oxfordshire
Thursday 1st - Sunday 4th August
Featuring the Dog Lovers' Arena; the Countryfile and Le Creuset Kitchen Theatre; pub gardens; British Charcuterie Tent and more we can't wait for the spectacle that is BBC Countryfile Live!
"BBC Countryfile Live is returning to the spectacular grounds of Oxfordshire's Blenheim Palace from 1-4 August 2019. Representing the best of the British countryside across four days, Countryfile Live is guaranteed to be one of this summer's best days out."
Don't miss out - get your tickets here now!
bucks county show, buckinghamshire
Thursday 29th August 2019
Being a Bucks girl I couldn't wait to exhibit last year, and we were blown away by the size of the show and the number of supporters it has. We didn't know what to expect from a one-day show but we loved every minute and can't wait to go back again this summer!
"The Bucks County Show is one of the best one day agricultural shows in the country and one of Buckinghamshire's main summer attractions."
Tickets available here.
the handmade festival - hampton court, surrey
Friday 13th - Sunday 15th September 2019
Another first for us this year, we can't wait to join hosts Kirsty Alsopp and Liz Earle (my FAVE skincare brand) for the 2019 Handmade Festival!
"For 2019 we are re-launching as the Handmade Festival and bringing you an inspiring collection of creative people, skilled makers and a vast array of what is celebrated as handmade. Whether you wish to learn a new skill in one of our workshops or have a great day out shopping from over 200 designer makers the Festival is a fantastic day out for all. We champion handmade and hand-pick the individuals who come to showcase their incredible products."
Join us there - grab your tickets here.
thame food festival - thame showground, oxfordshire
Saturday 28th & Sunday 29th September 2019
Another show we absolutely couldn't miss for 2019 is the fabulous Thame Food Festival, which promises to be even bigger and better than last year - not least because Mary Berry herself is making an appearance!
"Love food…wine…music…not to mention fun! Then join us on the 28th & 29th September 2019. Aside from the wonderful artisan producers, street food stalls and obviously yummy foodie sampling, there will be demonstrations galore, pop-up pub, gin garden, live music and children's activities."
Tickets are just £6 and you can get yours here!
Never ones to be able to enjoy a weekend off, we're still looking to fill in a few of the gaps with some other great events, so keep your eyes peeled, and please don't hesitate to contact us if there are any shows you'd love to see us exhibit at. And if you do happen to bump into us this summer please do give us a wave - we're sure to be exhausted but running off coffee and conversation!